Tim Coleman
Coleman Brothers Showes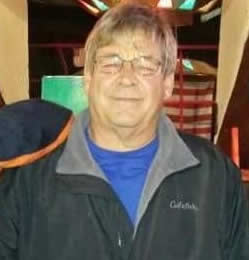 Tim is a 3rd generation owner of Coleman Brothers Shows, one of the oldest carnivals operating today. This will be the 107th year.
He learned at the young age of 3 how to move a show by driving a tractor thru a girl show tent.
Today he continues to drive tractors and coordinate the moves. He is married to Arlene Coleman and has 2 children Tim and Kristy Coleman.
Past Showperson Of The Year:
1977- Al Boxall
1978- Anthony Santillo Sr.
1979- Joe Sofo Sr.
1980- Dick Janas
1981- Bob Kwiatkowski
1982- Bill Garland
1983- Les (Corky) Powers
1984- Harry Salchak
1985- Frank Rago
1986- Debbie Lynn Powers
1987- Joe Sofo Jr.
1988- Sy Kolassa
1989- Alice Wheelock
1990- Michalena (Mickey) Sofo
1991- Bud Hathaway
1992- Avery H. Wheelock
1993- Ann Janas
1994- Jimmy Mortellaro
1995- Louis Santillo
1996- Ron Harrington
1997- Mike Sofo
3 1998- Dick Janas
1999- Harold R. (Pete) Hawkins
2000- Brooke Evans
2001- E. James Strates
2002- Gene Chaffee
2003- Bob Commerford

2004- Roberta (Perky) Sofo
2005- Jeff Lloyd
2006- Lou Hammerl
2007- Vincent Speciale
2008- Alberta Hawkins
2009- Betty Gillette
2010- Bob Johnson
2011- Patricia A. Cox
2012- Angel Wheelock-Ward
2013- Rick Reithoffer
2014- Joe Sofo Jr
2015- Rene Piche
2016- Avery D Wheelock
2017- Bob Lawrence
2018- Kevin Fritschler
2019- Tim Dean
2021-Debbie Powers