Debbie Powers
Powers Great American Midways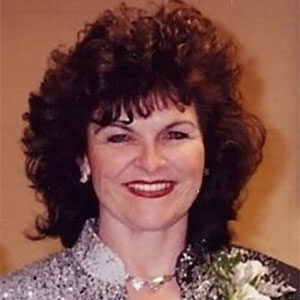 Debbie Powers has a long history in food concessions, leadership, and being a true friend and mentor to many of us in the industry!
At a young age she worked with her cousin, Barb Wilson-Pokorny and Bob Lawrence, learning mobile food service from the ground up. By her early twenties with her sharp business sense and pure determination she, had branched out on her own working with local shows throughout Western New York eventual finding her forever home with her future husband Les(Corky)Powers on Amusements Of Rochester which evolved into what we know today as Powers Great American Midways!
Over forty years later Debbie has one of the finest Fried Dough operations in the country and is still as hands on as she was some fifty years ago. Her attention to detail and cleanliness are unsurpassed! While also assisting her husband in running the day to day operations of one of the largest, nicest, family-owned portable amusement companies in the country!
Her leadership has also been groundbreaking dating back to the 1970's as the original secretary of The New York State Showpeople's Association.In more recent times she served as the President of The Showman's League Of America and is just completing the unprecedented achievement of serving two terms as The Chairperson of The Outdoor Amusement Business Association. A ferocious fundraiser, ground breaker for women in our industry, an overall woman of faith, friendship, and mentor to future generations!
Past Showperson Of The Year:
1977- Al Boxall
1978- Anthony Santillo Sr.
1979- Joe Sofo Sr.
1980- Dick Janas
1981- Bob Kwiatkowski
1982- Bill Garland
1983- Les (Corky) Powers
1984- Harry Salchak
1985- Frank Rago
1986- Debbie Lynn Powers
1987- Joe Sofo Jr.
1988- Sy Kolassa
1989- Alice Wheelock
1990- Michalena (Mickey) Sofo
1991- Bud Hathaway
1992- Avery H. Wheelock
1993- Ann Janas
1994- Jimmy Mortellaro
1995- Louis Santillo
1996- Ron Harrington
1997- Mike Sofo
3 1998- Dick Janas
1999- Harold R. (Pete) Hawkins
2000- Brooke Evans
2001- E. James Strates
2002- Gene Chaffee
2003- Bob Commerford

2004- Roberta (Perky) Sofo
2005- Jeff Lloyd
2006- Lou Hammerl
2007- Vincent Speciale
2008- Alberta Hawkins
2009- Betty Gillette
2010- Bob Johnson
2011- Patricia A. Cox
2012- Angel Wheelock Ward
2013- Rick Reithoffer
2014- Joe Sofo Jr
2015- Rene Piche
2016- Avery D Wheelock
2017- Bob Lawrence
2018- Kevin Fritschler
2019- Tim Dean