General Meeting
Meeting are held on select Sunday evening durring the months of October to April. Topics discusssed range from the annual convention that what the news ride and game regulation are. It a great oportunity to catch up with fellow showpeople.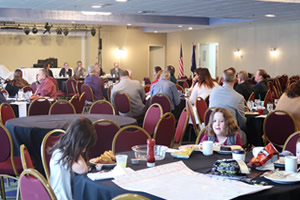 Annual Christmas Party
The annual Christmas party was once again help at the Sunset Restaurant in Auburn. Santa was there and gave presents to all of the children and members. Fun was had by all that attended.
May the Christmas spirit be with you year round!
The 2020 Christmas Party is planned for December 19, 2020 at the Sunset Resturant in Auburn, NY. Appetizers will be server and 6pm and dinner will be ersed at 7pm.
NYSAAF Convention
Every year we participate in the annual New York State Association of Agricultural Fairs Convention in in Rochester, NY. We hold a meeting on Sunday afternoon and also participate in the anual Little Red Wagon Parade.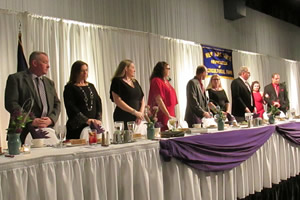 Showpeoples Party at Convention
This party is always a highlight of convention weekend. A great time to cut jackpots, visit with friends and colleagues in the fair and the carnival business. We all have a good time with a annual dance contest and many raffels are had as well